Free Cloud Applications for small business websites
on SF Bay Area FM 92.3, BayVoice.net
Free Cloud Applications for Your Websites
on SF Bay Area FM 92.3, BayVoice.net
Legacy of Cloud Computing
The concept started 1 century ago
Big companies generated their own electricity power supply
Later, utility companies came in place to generate power for everyone
"Cloud computing" is a computing paradigm in which tasks are assigned to a combination of connections, software, and services, all accessed over a network.
The network of servers and connections is collectively known as "the cloud." The Internet is just the vehicle, not the "cloud."
Computing at the scale of the cloud allows users to access supercomputer-level power.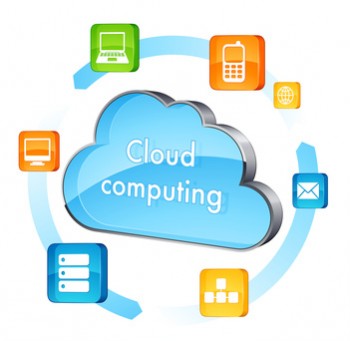 Free Cloud Applications that will benefit your websites
Social network websites*
Online file storage*
URL Shortening Service *
Digital Video *
Online Presentation, Online FlipBook *
Finding your way on a map *
Creating your image album *
Online Machine Translation *
Popular & Free Cloud Applications
Online Email Services (Gmail, Yahoo mail, Hotmail, MSN )
Photo editing software
Anti-virus applications on the web
Editing documents, spreadsheets and powerpoints
Miscellaneous applications
Social Networking websites
Facebook, Google+, Twitter
Friend List (circle) / Video/ Photo/ Online Chat/ Video Conference/ Games / Events
* Applications on your website:
66 people like 希望之聲灣區生活台 FM92.3
Integrate the facebook feedback to each content page
Integrate the +1 , like button to website home and contents page
Your friends' endorsements will boost your website ranking results (by person)
Finding your way on a map
The leading sites are Mapquest, Google Maps and Yahoo Maps.
Google Places (for Business)
* Applications in your website:
Post a map in Driving Direction page
Map all branch offices on a map
Locate the nearest service location to your home
Digital Video
Hulu/ YouTube, vimeo offer videos online for free. Users can download popular movies, TV shows and documentaries and view them on the browser.
* Applications on your website:
Introduction video for marketing purposes
Online Video training to existing customers
The second highest number of searches are on YouTube
Place your promotional video on a video sharing platform, attracting more visitors
Many existing tools for playing single videos, or video series in your own website
Online Machine Translation
Google Translate, Yahoo! Babel Fish Translation: free online language translation service instantly translates text and web pages. Good for personal blogs and public forums, but not suitable for official content from businesses or organizations.
Online file storage
MediaFire is a leading online file storage site. MediaFire may be used to host or share any files including documents, images, presentations, videos.
* Applications in your website:
Provide links for users to download large-sized files/videos
Allow your website visitors to upload large-sized file to you
Yousendit.com: Online File Sharing, Send large files, Managed File Transfer, FTP …
* Applications in your website:
Allow your website visitors to upload large-sized file to you
Creating your photo album
The best ones are flickr / Picasa.com
* Applications in your website:
Require less space, less demand, and allows for less reliance on the performance of your own server
Saves all your pictures; better performance than if saved on your own server
Multiple copies on the cloud
Includes many ready to use online tools: slideshow, photo album, light-box effect
URL Shortening Tools
bit.ly , Google URL Shortener
converts any URL into a unique short URL. When a user visits the new URL, the shortened URL redirects the browser to the real web site.
* Application on your website:
Are more visually appealing than the full (long) web address
Online Documents
Google Docs: Form
Collect information in your website by creating a web form in Google Docs.
Slideshare
Offers users the ability to upload and share publicly or privately PowerPoint presentations, Word documents, and Adobe PDF Portfolios.
pageflip-flap.com
Transform your doc, pdf, word, movie into an interactive flipbook.
Please submit you question if you see any issue in this posting.
Please subscribe to my newsletter, if you would like receive more discussion on similar subject.
Or, Call DCS : Alex Hu (408) 929-4888