HuaYen USA completed its 2010 update by August. Homepage displays the slideshow of latest highlighted events.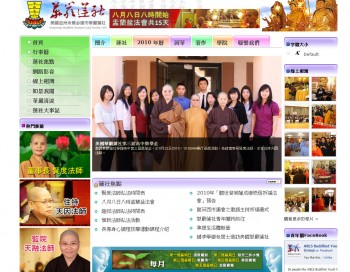 Introduction of HuaYenUSA: a new series of slideshow which introduce overall HuaYenUSA by 6 sets of images.

for both Homepage and inside introduction, both are managed by slideshow admin tool, developed by DCS. For each slide image, editor may add title, caption, link destination, and a image.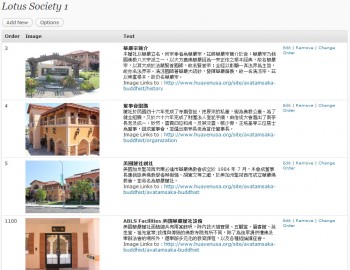 This revision is initiated by SEO expectation to this custom marketing site. With all kinds of editing tool empowers the site editor on content updating jobs. We looking forward the improvement of its organic ranking in next few month.