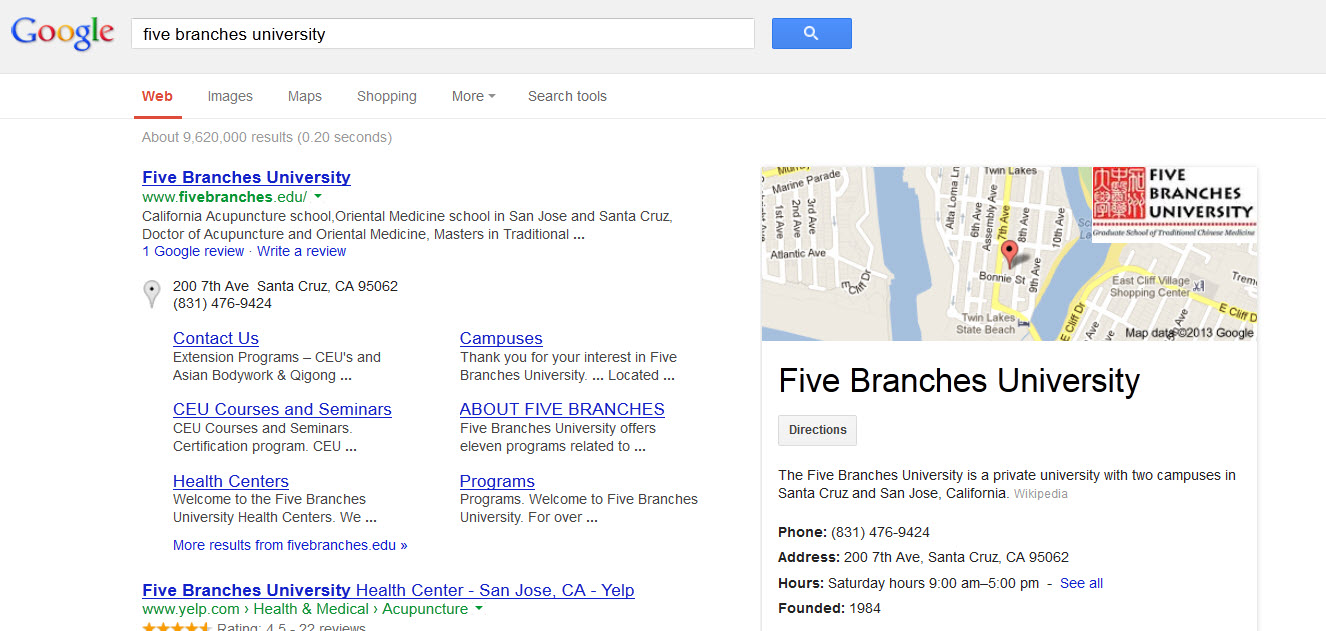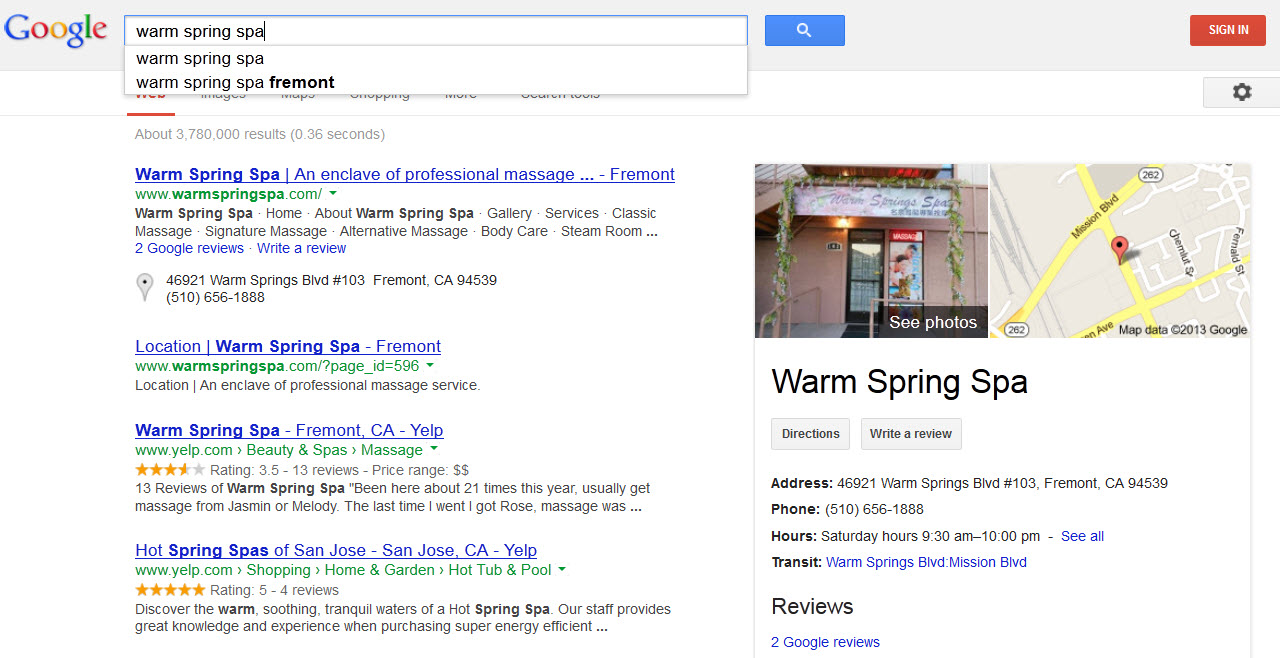 Google Places registration at
http://www.google.com/business/placesforbusiness/index.html
Or, you may contact us for premium service.
---
Google Places for Business is designed for business owners, not for internet specialists. Its tool design is intuitive. Most of the tasks can be done as long as you know how to fill an internet form. If you don't feel too confident, ask for help from a specialist at a monthly $150-$200 charge. If you're considering doing it by yourselves, here is an example to follow. Once it's done, your business will be listed in the search results of both Google Web Search and Map Search in a few days.
Step 1:  Start editing
Visiting www.google.com/placesforbusiness. you need a gmail account to sign-in
Step 2: Business Look-up
You will be asked to select Country and fill in your Business Phone Number. If your business phone number is already published, your business name and address will be populated by the system right away.
Step 3: Complete the form
Fill in the online form as detail as you could.
In the Categories fields, simply type in a few characters; the system will auto-complete matching category names that GP4B has prepared in advance.
As you scrolling down the form page, you will be prompted to upload pictures, and YouTube video.  Don't skip these steps.  Research tells that visuals help increase the number of clicks.
Step 4: Submit the form.
Right after your submitting, Google will phone you and disclose your 5-digit PIN number. You should key in the PIN code in the Places editing page.  This confirm your ownership to this GP4B page, and wraps up the editing process.
Step 5: Verify the posting
Next major step is verify if your listing has been published and can be searched properly.
In this screen capture, it's the result by typed search keyword: San Jose Acupuncture School.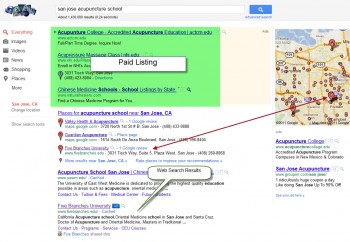 Using same key-phrases in Google map search:
In this search example, the key words are "Santa Cruz Acupuncture School"
See the display layout in a different format.  Because the FBU is the dominated in Santa Cruz.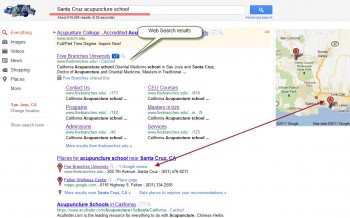 In this example, the keyword used is the major cross street near the service provider.
keyword: Fremont Warm Springs Massage,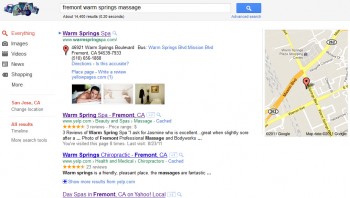 It displays the pictures submitted to GP4Business by the owner.  The picture instantly singles out the service vendor's listing from other competitors.
The Business Owner's GP4B Detail Page:
The map icon on the right-hand side map takes users to a place page prepared by GP4B.  If the local business does not have a website,  it becomes your website.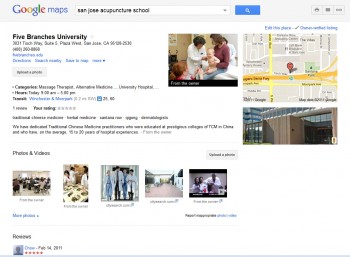 Step 6: Performance Tracking:

After all the effort put in, you'd want to know the performance of your own business listing.  GP4B provides a report page for every individual Business Listing.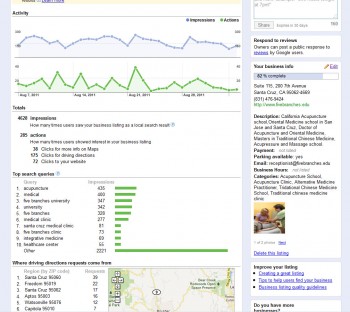 See the example: From the top:
The double line chart maps the daily fluctuation of map listing's # of displays (impression) and # of clicks (action).
Next is the numbers: there are 4,628 impressions, 285 actions. Basically, the Map Listing has been shown 4,628 times due to Web/Map searches.  People have clicked on the listing 285 times after seeing the listing.  The Conversion rate is about 6%,  which is a pretty good number.
The lowest section of the page is the keyword ranking. It shows which search words have allowed people to see your map listing.  You may edit the contents of your listing based on the rankings.  Google tries to sell their AdWords service here.  No doubt, it's a good reference for any business owner to use the set of keywords when bidding in the AdWords service.
Please submit you question if you see any issue in this posting.
Please subscribe to my newsletter, if you would like receive more discussion on similar subject.
Or, Call DCS : Alex Hu (408) 929-4888